Leadership Potpourri
Consider this mixed bag of advice, inspiration, and opinion.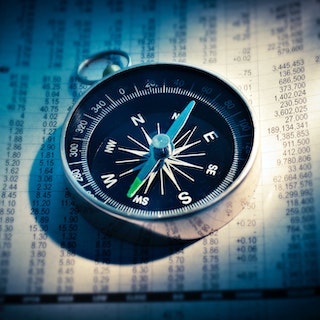 1 Stay as a Senior Engineer or Pursue a Leadership Role?
1:11
In response to a fellow engineer's question, I offer five reasons I hope she'll take the leap into management and leadership.
2 Do you have imposter syndrome? It's ok.
0:52
Work and life are riddled with overwhelming experiences.
3 The Most Memorable Advice I Ever Received: Re-Introducing Yourself
0:45
I've heeded this advice countless times since I got it back in college.
4 4 Tips for a Great Power Nap
0:10
After a productive morning of work, I'll frequently take a quick siesta (power nap!
5 How to Communicate Effectively as a Leader
1:11
Just because you SAID it does not mean that you COMMUNICATED it.
6 Should I Leave My Job? | Make the Leap
0:52
Do you already have a job you like BUT you have a new job opportunity to consider?
7 One Simple Trick to Get Motivated and Feel Accomplished
0:46
Set the bar low each day, and raise it as you build solid habits.
8 Company is a Chaotic Mess: Should You Leave?
0:47
You're a tech lead (software developer) in a disorganized company that is rife with chaos.
9 Bad Manager or Bad Person? There's a Difference.
0:47
No doubt, bad managers abound, but management failings can be fixed.
10 7 Keys to Build a Great Company Culture
0:43
You're founding a business?
11 The Magic Number is 7
0:17
Wondering why your team is not listening to you?
12 Join These Leadership Communities | Engineering Leadership
0:41
When you're a manager or leader, you will encounter difficult situations constantly.
13 Start a Business, Step by Step
0:19
If you're considering starting a business but you're not sure how to get started, I've got a great book to recommend.
I've seen too many examples lately of people who believe the opposite.
15 Think Like a Leader
1:00
Leading is just showing the way.
16 Top 5 Things That Suck as a Dev Manager
1:22
Here are 5 downsides if you're considering a career as a dev manager.
17 Stuck on a problem? Do this.
0:28
It works.
18 The 5 Things You Need to Be a Great Leader
1:18
You want to be a great leader in your organization?